Become owner of a mobile home
Are you tempted by the idea of being owner of your secondary house ? 


You want to escape the weekends, go on holiday, take full advantage of your retirement …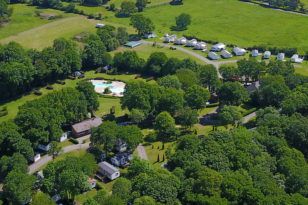 This is posible by becoming the owner of your recreational residence at Balcon de la Baie. Ideally located between sea and countryside, you will be in the heart of a preserved nature : between Dol de Bretagne and Pontorson. Adopt the freedom to have your own mobile home. 
The Balcon de la Baie is open 7 months a year and offers you comfortable pitches from 110 to 350 m², fully serviced, bringing the comfort needed to welcome your mobile home.
You are looking for a new mobile home
Come and meet us, we can show you the plots available and build your project together.
Wide choice of simple and economical models with luxurious 4 bedrooms 2 bathrooms.
From 30.000 € to more than 90.000 € according to your budget and your wish (number of rooms, installations, terrace, garden shed …)
You are looking for a "Pre-owned" mobile home. 
We have opportunities already installed on spots. Have a look on the list below.
They are installed, connected and ready for use. So, you just have to decorate to your taste and move in.
You are already owner of a mobile home and look for a place. 
We could accept mobile homes from others campsites under certain conditions.
Come to meet us, visit the camp, see our contract. We only ask you to take a date and come with pictures of the mobile homes and some informations (age of the mobile home, size…)
TRIGANO Intuition 40 m² - SOLD -
Area : -
Rent a pitch
Easy to contract, you just have one contract each year with the camp. You can stop it every year. You have to pay in once the rental place.
The price is between 1780€ and 2780€ for 2020 : depending on the size of the pitch.
What is included ?
Access from the 1st april until 31st of october, for you and 6 people of your family,
the access to the equipments of the camp for you and your family, 

the differents taxes 

Access to the services like food-trucks, baker and installations of the camp : swimming-pool, playgrounds,

trampoline…
Quality commitments for a sustainable relation:  
Campsite opened 7 months a year
no obligation to change of mobile home
no excessive increase of the rent
A single couple of interlocutors in the campsite
The commitment to accompany you if you wish to sell or to move your mobile home
The certainty to be for the peace and to being able to rest you calmly
Extra : electricity and water (depending on your consumption) and local tax.
---
We can receive you when you want to show you our camp…