Walking and cycling in the Mont Saint Michel's Bay
Arond
 your Camping le Balcon de la Baie 3 stars – Baie du Mont Saint Michel- France
Walking paths, you can use the hiking trail GR34 !
It's also posible to go cycling there !
Mont Saint Michel et sa Baie
© simonbourcier.com
Deze wandeling brengt je naar de hoogten van het Balcon de la Baie en biedt een prachtig uitzicht op de baai en de Mont-Saint-Michel. De rijkdom van dit circuit is gekoppeld aan de variaties van landschappen, kleuren en contrasten. Vanaf het balkon van de baai worden tijdens de wandeling opeenvolgende betoverende panorama's van de baai onthuld. Het landelijke podium aan de vijver van Pas Gérault zal ook het hele gezin bevallen.
Chapelle Sainte-Anne
© A Chevalier
Het circuit nodigt u uit om de contrasterende landschappen van de regio te ontdekken: de polders, het op de zee gewonnen akkerland en het balkon van de baai dat de baai van Mont-Saint-Michel domineert. Onder de etappes van de wandeling, La Chapelle Sainte-Anne, prachtig gemarkeerd, de panoramische tuin in Roz-sur-Couesnon en de Chappe Telegraph zijn allemaal sites die deel uitmaken van het erfgoed en de geschiedenis van de baai.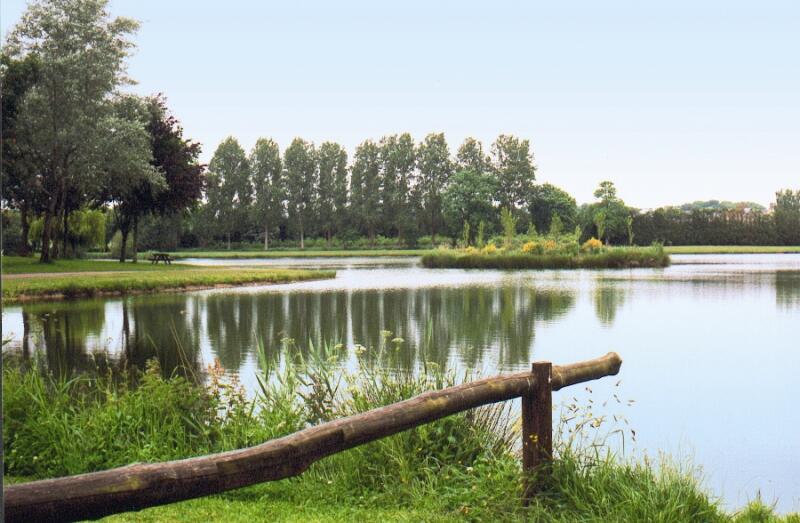 ©OT SMBMSM Etang du Pas Gérault
© OT SMBMSM
Mooie wandeling in het hart van de gevarieerde bossen van de baai: moerassen, panorama's, vijvers zorgen voor een verandering van omgeving. Veel hoogteverschillen op het circuit. Vertrek: Place de la Mairie, rue de Normandie in Pleine-Fougères.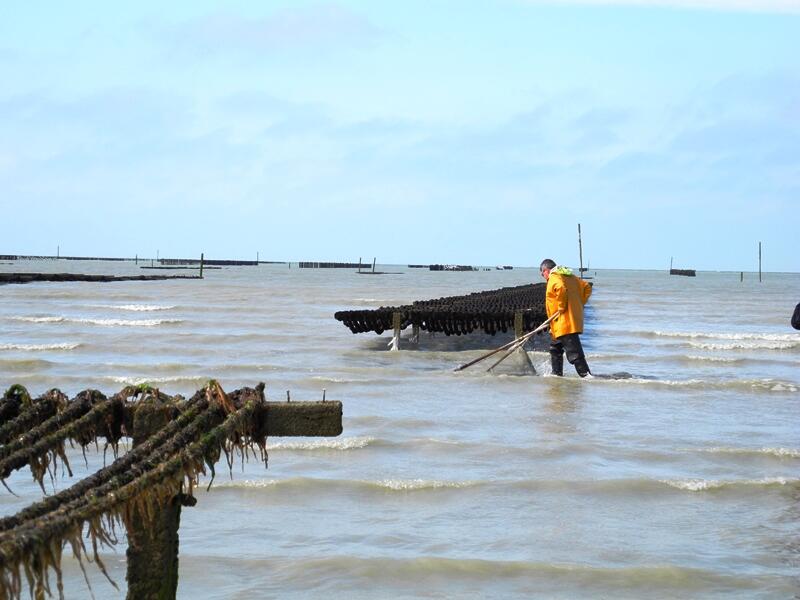 Pêche en Baie – ©Train Marin
© Train Marin
Vertrekkend van Place de la Cathédrale in Dol-de-Bretagne, neemt het circuit je mee op ontdekkingstocht door Cherrueix en de baai van Mont-Saint-Michel, langs de biez die de moerassen van Dol voedt. In Cherrueix, prachtig panorama van Mont-Saint-Michel in de verte. Uitgangspunt voor kustvissen in de baai. Volg de borden naar "Fishermen's Circuit No. 6". Maak de rondreis (2 x 13 km) om terug te keren naar Dol of de mogelijkheid om een ​​lus te maken door deel te nemen aan het Circuit du Guyoult N ° 4, langs de groene weg (13 km enkele reis en 14 km terug).
Many tours can be made from the cycling route that runs 1 kilometer from the campsite
https://www.brittany-tourism.com/to-see-and-do-in-ille-et-vilaine/activities/
How can you join the Mont Saint Michel from the camp by bicycle ?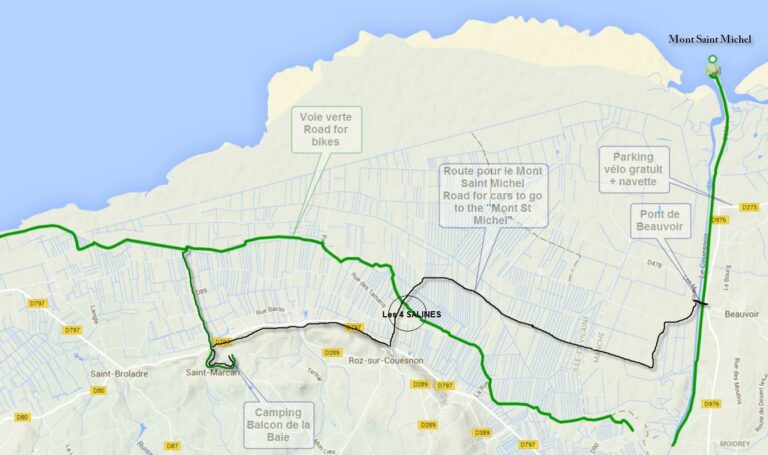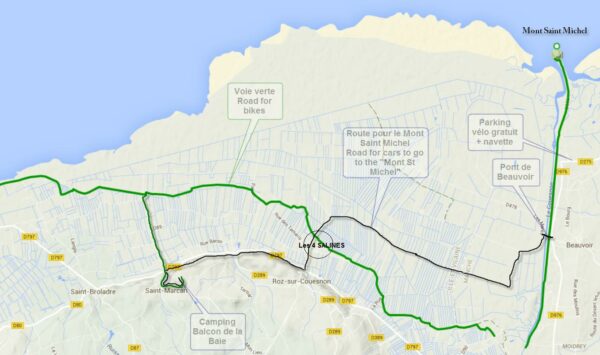 From the campsite it takes about 1 hour by bike to reach Mont Saint Michel
Book your holidays online 
Rental mobile-home                           Camping Place
Here are the handy cards 
Through this map you will discover tourist sites, restaurants, walks, playgrounds for children…
Where do you charge your electric car for your holidays in Brittany, in the bay of Mont Saint Michel? Your campsite "Le Balcon de la Baie du Mont Saint Michel" is equipped with a charging station for electric vehicles, reserved for the exclusive use of its customers. Accessible from April 1 to October 31.