Frequently Asked Questions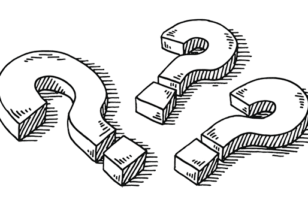 We want to help you to prepare your stay and to be sure to answer to all your questions. We have selected the most common questions we receieved.
Is the "Balcon de la Baie" made for you ?
You will come : 
Single or as a couple : 
You will be at the right place here ! The camp is quiet, relaxing and perfect for the global tranquility. It will be also easy to discuss with others. We have a lot of foreign customers from England, Germany, Scotland, Belgium, Ireland….
Family with teenagers :
The camp is the best one with young kids because we don't have animations and the camp is quiet in the evening. But there are indeed a trampoline, volley-ball playground, a table-tennis, aquatic area… !
If this is ok for you, welcome ! Contact-us to book ! 
Family with little kids :
You will be at the right place here ! The camp is quiet, relaxing and perfect for the global tranquility.
Everything has been arranged and securised for young children (swimming-pool; playground, trampoline…). 
The camp has only one access road and it's forbidden for the non-customer to come inside without authorization.  
With friends :
If you are looking for a quiet camp without animation, you will be at the right place. We don't accept big groups but if you are a little family group, ask-us and we will see together ! 
A rental for one or few nights :
We don't rent for 1 night. Perharps you have a tent ? If so, You can take a camping pitch everyday between 2 and 7PM. 
For a rental, in low season, it's posible to arrive and leave everyday for 3,5 or 9 nights ! In high season, we rent from saturday to saturday or sunday to sunday.

Look and choose the good rental for you ! 
A camping pitch : 
For the camping places, reservation is posible for at least 7 nights.
If you want less than 7 nights, come from 2PM at the office of the camp. We have places free everyday ! Take with you the European plug and a long electric cable !
A secondary house : 
You can become owner of your own mobile home and rent a pitch to put it on.
We have different size of pitches between 120 m² and 350 m² according to your choice and budget. 
You would come as you want between the 1st of april and the 31st of october !
Quiet and without entertainment : 
If you want to relax, discover the environment, discover the surroundings, enjoy the swimming pool and the jaccuzi…here is the place for your holidays !
On the camp, you will have one food truck in the evening in summer period and a baker who comes every morning with bread and pastries…
You will not hear noisy entertainment on the campsite, the region offers you festive places for people who want it.
With a restaurant : 
On-site, food trucks will come to propose you some food like pizzas on monday or mussels on sunday !
At 300 m from the camp, the Oystercatcher bar proposes you one meal and english beers in the evening and at 800 m the crêperie le Télégraphe proposes you the famous Breton wafers or grilled meats… everyday for lunch and diner.
With everything on the site : 
It's not the case here at le Balcon de la Baie but nothing is far ! When you will come back in the end of the day after your visit, you will be so pleased to find this nature…. 
What are the opening times ? 
For all : 
The office is open from 10 AM to 12 AM and from 2 PM to 7 PM everyday from the 1st april until the 31st october.
The gate closes the night from 10.30 PM to 7.30 AM.
Access to take a camping pitch :
Arrivals are between 2 and 7 PM and departure before 12 AM. 
Access to take a rental :
Arrivals are between 4 and 7 PM and sometimes posible from 2 to 7 PM in low season and departure between 8.30 and 10 AM. 
Access for leisure home : 
It's posible to visit everyday throughout the year with an appointment.